Crowded Sea Ports in China
18-09-2021
Since 2021 with the gradual control of the epidemic and the recovery of the economy. Shipping demand has continued to rise. However, the recurrence of the epidemic will still interrupt the pace of the port processing business from time to time, and problems such as stricter epidemic prevention measures, severe labor shortages, and shortage of infrastructure will further exacerbate port congestion.
Due to the epidemic and the strikes of some overseas port workers, containers can not to discharged in time. The density of port yards is too high, logistics efficiency has been reducing, and dock workers cannot quickly load and unload containers. On the other hand, due to the reduction of domestic imports and the conversion of some commodities to bulk transportation, the cost of returning empty containers is high. Some empty containers are directly abandoned in the port yard, further causing port congestion. According to previous media reports, some ports such as Australia and the United Kingdom have been trapping in these abandoned empty containers.

These factors directly lead to container detentions in some ports for several days, further lengthening ship arrival and delivery times. The ships in the ports waiting to be docked discharged a long queue on the sea. Container trailers that need to enter the port for unloading also need to queue long.
China's ports are also facing a further increase in demand. From January to June this year, According to the data of China's Ministry of communications, national ports completed a cargo throughput of 7.64 billion tons, a year-on-year increase of 13.2%. Among them, the container throughput was 138 million TEUs, a year-on-year increase of 15%.
The current congestion in China Shanghai port is more serious, and various routes have different degrees of delay. According to our own experience, delays of 5 to 10 days have become very common. The chart below shows that a cargo ship named MAERSK NORBERG is heading for Shanghai, and there are currently five days behind the planned arrival time. Due to the congestion of the port, the estimated time of arrival could not be determining. Each green dot on the map represents the real-time position of a ship.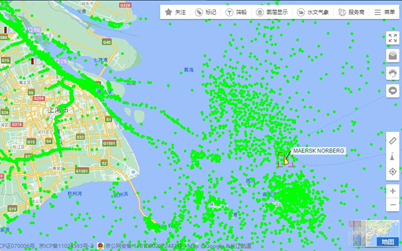 This image is zoomed in and shows the cargo ship MAERSK NORBERG is surrounded by countless other vessels, apparently in a crowded waterway that slows the ship's speed.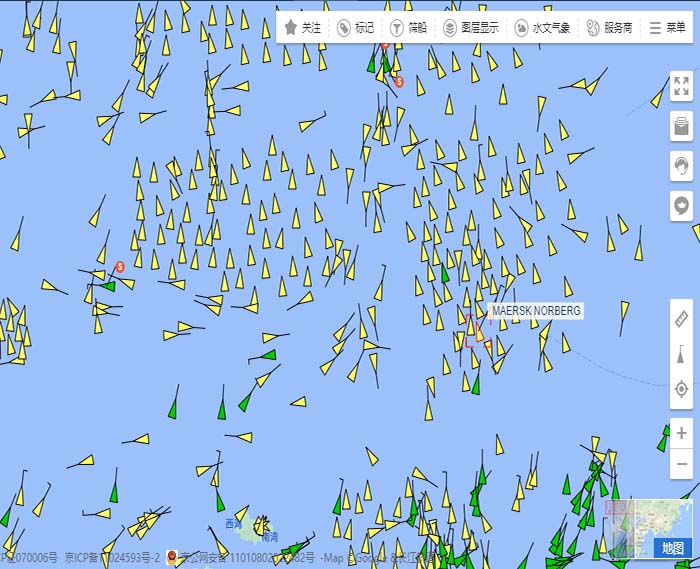 Based on the current situation, the continued increase in shipping costs and longer shipping times are inevitable and may not mitigate in the short term.